It's not what makes Harbor Freight great,
it's WHO!
VICTORIA | Sales Associate | Pilot
I'm a part-time Sales Associate who loves to help people save money and get their projects done with ease. Outside of work I love adventures… working on projects of my own, going for motorcycle rides, but most of all flying planes.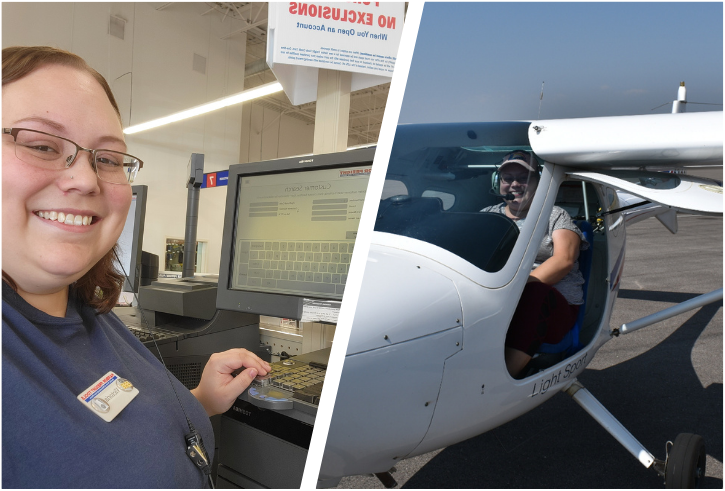 DONNA | Stocking Manager | Traveler
I'm a wife, mother and grandmother. I enjoy spending time with my family and friends. I love watching sports, going to concerts and traveling. Outside of my hobbies and family I am a hard worker who truly enjoys her job and the people I work with.
DOUGLAS | Shift Planning Manager | Musician
I am the 3rd Shift Planning Manger at [our Moreno Valley Distribution Center]. My department is responsible for ensuring the incoming shift is set up for success. Outside of work, I really enjoy playing my bass.